Happy Pride everyone!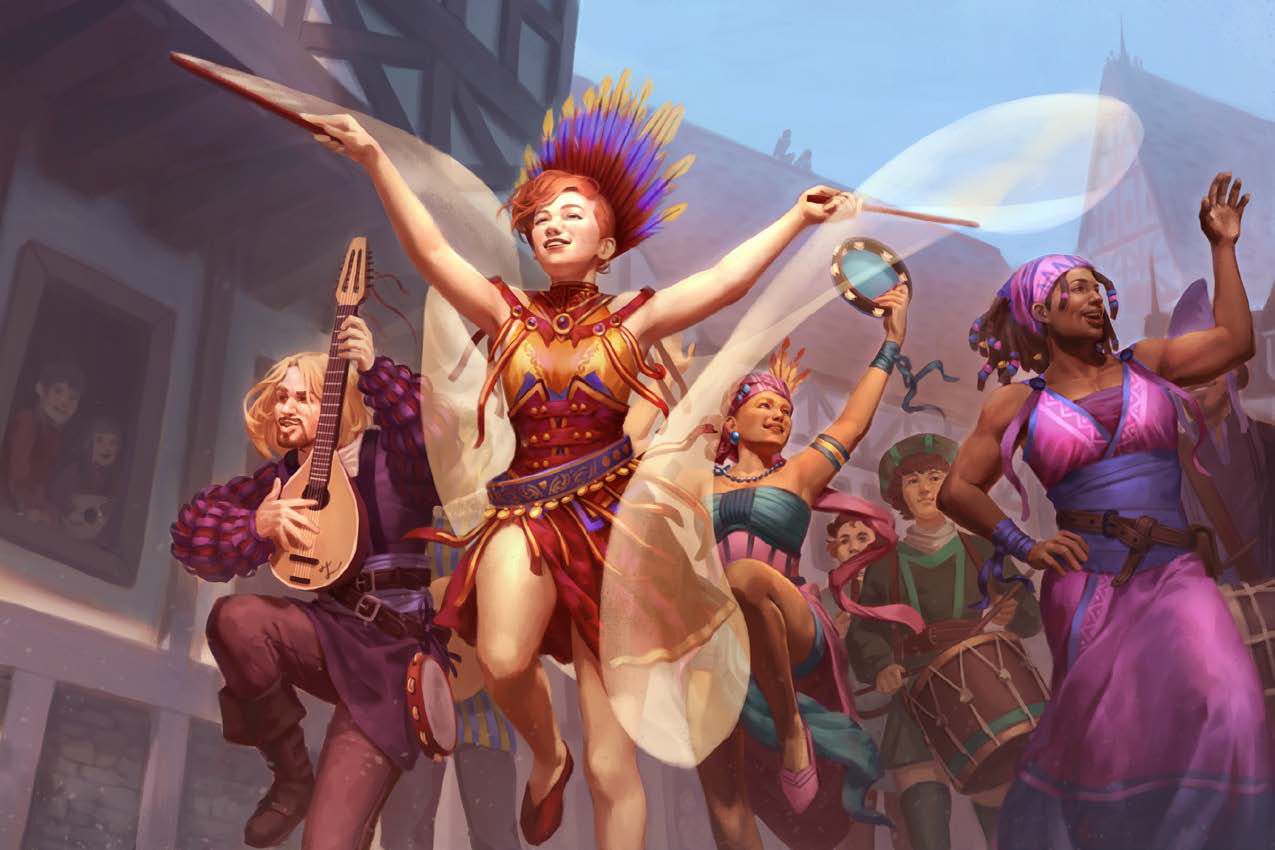 I was asked by our LGBTQIA+ organization at my workplace (yay Slalom!) what Pride means to me. I said Pride is a joyous celebration of the authentic self, and sometimes that means still learning about who you are. Thankfully PRIDE month continues that celebration with education and visibility. We honor what many have worked hard to attain that we enjoy now, such as the right to celebrate, parade, and march. However, the need for this work isn't over as many are still under attack and can't live openly, equally across our country. Lately even it feels like we've taken one step forward in recent decades, but two steps back. It's at the point that even the Human Rights Campaign has declared a national state of emergency for the LGBTQ community.
So we should be fighting, right? Time to roll initiative, stand up for what we believe in, protect our friends, families, and way of life. Yes. People ask why there is a need for parades, walks, floats, and parties? For visibility. For celebration. You can't be quiet; we can't be quiet. We have to take some time to celebrate one another as we seek to bring respect, equality, even safety to nonbinary individuals, gay men who want to wear a Pride shirt to the store without getting mocked, to lesbian women who don't want to be harassed, to bisexual individuals who want to be respected, queer individuals to live without definition, and especially for trans individuals who are a part of our country, family, and friends for they deserve all the respect, joy, and life that all others do. Our LGBTQ youth especially need us to make our voices heard.
Pride. PRIDE.
I came to realize prepping for this article why I love Paizo's Firebrands! Adventurous, willing to explore and put themselves out there. Beautiful, bright souls celebrating and parading down your streets. Fighters, seeking rebellion and change against the unjust. Our own community has many Firebrands sharing, fighting, exploring and I wanted to share some of what they're doing this PRIDE in celebration of community and gaming while I plot up my future fashionista firebrand. Perhaps something inspired by the now and future battles of Disney and the sad State of Florida… But I digress!
If you follow me, you'll have seen my enjoyment of Luboffin and the amazing community she has created. What started with Critical Recap theories and recaps has grown into actual plays, discussions on other shows, community gaming, and more. It's thrilling to see she's being featured in TwitchANZPride and raising money for the Pride foundation. Indeed, Twitch is doing a focused community viewing for LGBTQ creators and streamers for Aussie Pride. I don't play D&D, but I do watch Critical Role. However, even if I did not, the positive and supportive community Luboffin has fostered is one I'd be happy to be a part of. Maybe one day I can convince her to try some Pathfinder or Starfinder…
https://twitter.com/luboffin/status/1660915032946008065
Ah but Australia isn't the only country getting a featured Pride channel. As announced at the beginning of the month, Twitch is featuring and celebrating all those celebrating and advocating for the LGBTQIA+ community. It's actually how I learned of Drag Trashly, otherwise known as Trashly. Watching them play Dead by Daylight in full drag, commenting on every move of the poor players as she hunted them down. Absolutely brilliant. They started doing drag while playing games live after seeing another performer, Miss Coco Peru playing GTA V. They had a day job and wanted to do some drag and needed a venue. They brought their game playing and desire to do this performant art together. Drag is a short-form art, rooted in the LGBTQ space perhaps originating from Shakespearan plays where men had to take on femme roles. However, the art is often attributed to drag balls from Harlem in the late 1800s. It was about performance, a safe space, and often comedy. Seeing that brought to gaming by the award-winning Trashly and others feels both a growth in the community as well as just an additional fun element I didn't know I needed. In a world where Drag Queen Story Time is challenged, I invite you to support those events as well as other Drag media. Check out Trashly's inspired stream schedule below!
It only took me over 6 years of streaming but graphic design became my passion and I finally made a stream schedule https://t.co/nXJgWkkCp5 pic.twitter.com/AJRMWTuyqX

— dragtrashly (@dragtrashly) January 18, 2023
I'm also looking forward to seeing Paizo's annual PRIDE post on their blog. I always appreciate their staff, creators, freelancers sharing their stories. Paizo's support of the community in materials in a non-exploitative way has always been truly appreciated. Since the very first module of Rise of the Runelords we've had representation with Sandpoint's former adventuring paladin and local bard's relationship. It's continued in a very positive, representative way. I did find this list of 50 LGBTQ characters in Pathfinder materials. I mentioned the Firebrands earlier, and I think it's true that they remind me of the community. Thankfully Golarion and Paizo overall are moving away from unnecessary tropes like slavery, bigotry, racism, homophobia. How much of that exists in your game is up to you, but as always have those conversations with your group and remember to use safety tools. In the meantime, you can leverage those Firebrands to create tremendous rebellion against oppressive groups or nations. If you ever see me at a convention, let me know if you'd like a free Paizo PRIDE pin, which you can also buy online! I've many to share in celebration of both the community and Paizo's representation.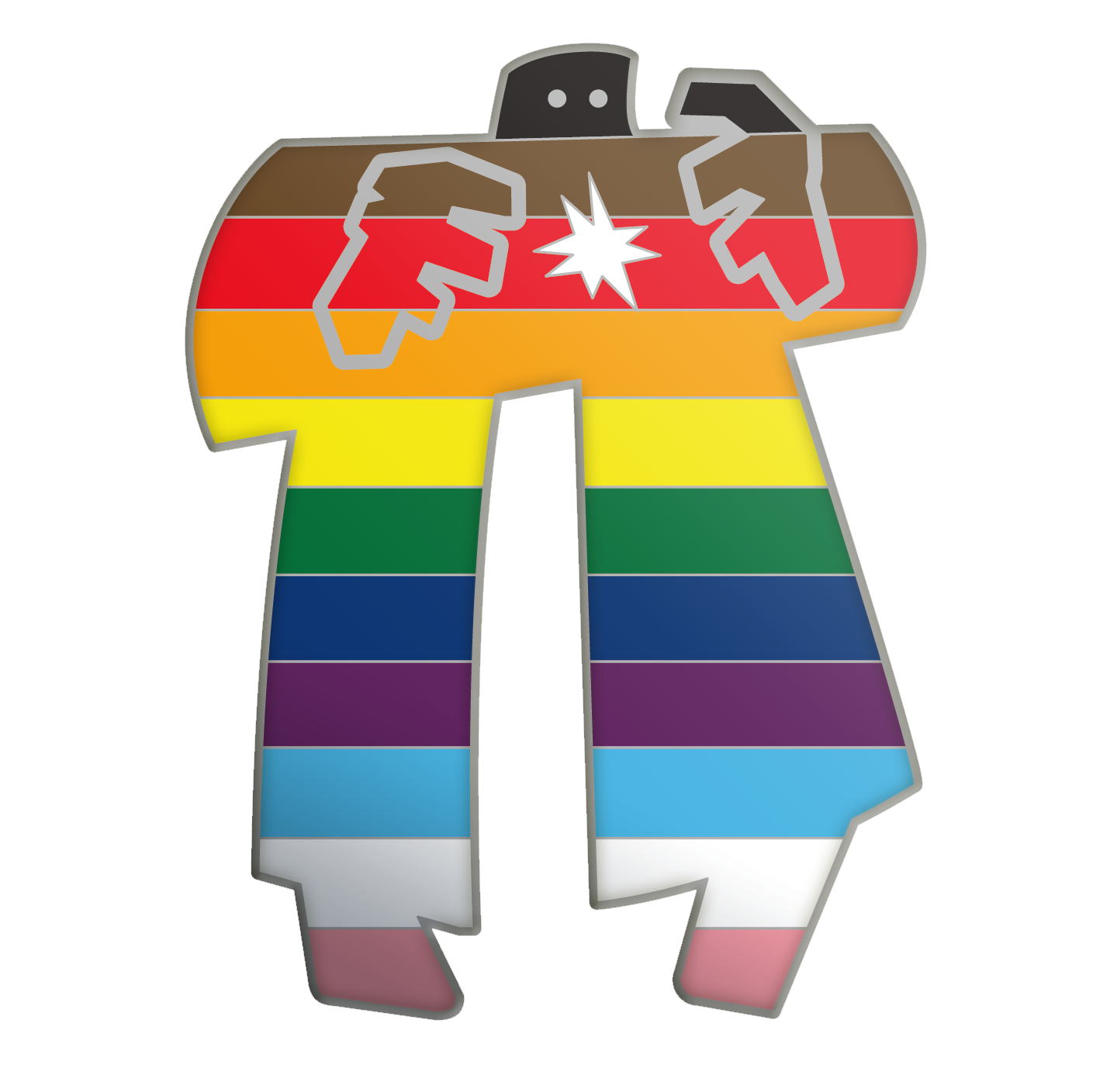 Another reminder to our allies to continue to support the community by learning, ask members of the community what you are looking to learn and know. Keep in mind how those around you are speaking and acting whether within the family, friends, or at the workplace. We can all support one another better, and sometimes too that's asking provoking questions in roleplay if the player is wanting to explore a topic. I can say from my own perspective I often not sure if anyone is going to play LGBTQ in my games. Of course I'm thrilled to play the nonbinary Ateran in Roll for Combat's Three Ring Adventure. And if we're lucky, we'll soon see Alhara – his girlfriend – again! Vanessa made Alhara as seeking to have their body reflect their soul and hopefully that will happen as part of the campaign too.
In the interest of allies doing good work, not that I necessarily know how the core cast falls into the community, but the Critical Role team is doing a fine job every year using PRIDE to sell cool merch that benefits a charity. This year, the shirt is We Never Give Up On the Fight, building on the popular saying of their opening song for this current campaign. Partial proceeds are going to OutRight International. Obviously this is retail, but I truly feel and trust their intent like I do with Paizo.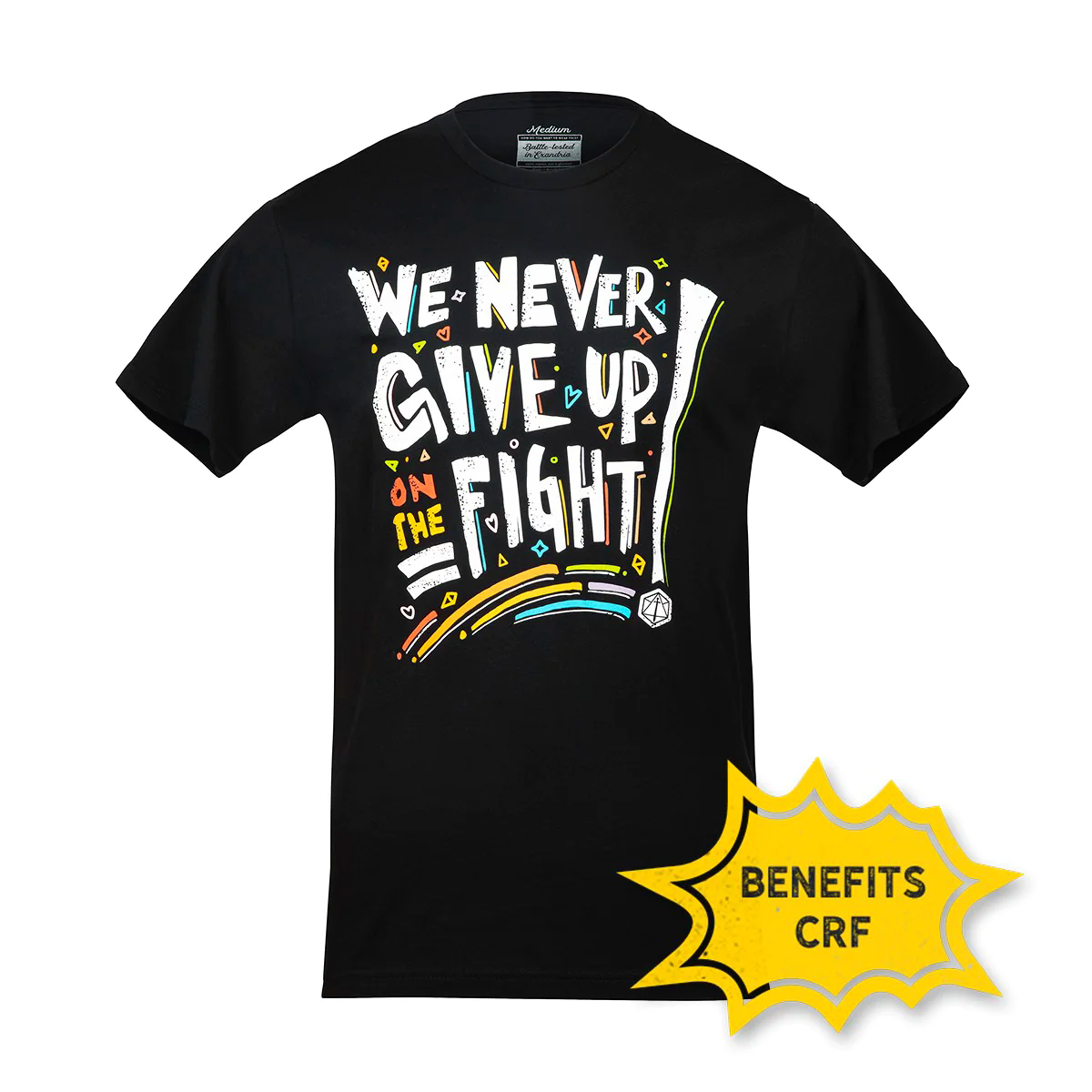 Next time I've got more Kingmaker ideas inspired by Zelda Tears of the Kingdom. Until then, this June and all year long, I suggest you invest in Pride, LGBTQIA+, and individual affirmations and celebrations! Showing your support for others enriches us all, let alone spreads that joy for others especially those creators out & proud this month. Happy Pride!
Investing In:
I wasn't quite sure what to name my article series when I first started but the idea of showcasing or discussing things that make me excited, that I find new and interesting, or maybe I'm otherwise passionate about seemed to fit with the idea of Investing In something like the Pathfinder 2E mechanic. To use some magic items you have to give that little bit of yourself, which helps make these things even better. I like the metaphor of the community growing and being strengthened in the same way!
I also want to hear what you're Investing In! Leave me a comment below about what games, modules, systems, products, people, live streams, etc you enjoy! You can also hit me up on social media as silentinfinity. I want to hear what excites you and what you're passionate about. There's so much wonderful content, people, groups (I could go on) in this community of ours that the more we invest in and share, the better it becomes!
Sources
Banner – PRIDE Inclusive flag
Vaunter's Carnival section image, Chapter 4,

Pathfinder Lost Omens Firebrands

,

Paizo

, art by

Jen Santos

Pride Pin – Paizo Golem,

Paizo

We Never Give Up On The Fight t-shirt,

Critical Role

, art by

Aaron Monroy