This article got a pretty rapid transformation due to some not so great things (people?) getting attention in the past few weeks. Actually I kind of felt bad to have my last article come out right when some not-so-great community news was hitting, but more than ever I feel it important we discuss the bad – so we can remove and improve – while elevating the good and the awesome! I debated linking to an external article on this topic, but decided not to so you can seek it out if you want. Instead, I want to do more cheering and celebrating because that's what I'm good at and I don't have a personal or informed opinion on the matter. Let's invest elsewhere!
With that in mind I wanted to call out some people and communities while also talking about some hot products coming out from Pathfinder in the next few months that have me so excited for the summer and Gen Con 2022! Is it two topics in one? Yeah, it is. Is it all awesomeness? Also yes, so let's enjoy. You ever see one of those multi decker sandwiches stacked high? Well that's what we're going to do here: people, product, people, product… We'll have you hungry to dig into all the exciting content and eager to taste all the sensory delights available to you! Celebrate the awesomeness this summer – or winter if you're in the southern hemisphere!
Order of the Amber Die
First I'll start with Order of the Amber Die! I was following them long before I was writing here, playing any podcasts, or hitting up conventions again. I loved their Strange Aeons write ups on the Paizo Blog and knew I had to draw my own asylum map and run the game too. They kindly invited me in and allowed me to marathon the rest of the Ruins of Azlant with them before the pandemic shut down our gatherings. Watch for an exciting update from them soon!
Friday night, OAD planning session in effect. Members present include vets and a new face or two.

Project launches this summer on the @paizo blog, and this is all we'll show for now — make of it what you will.

It's not the Adventure Path you expect. pic.twitter.com/9aLnSmHa2b

— OrderOfTheAmberDie (@theamberdie) May 21, 2022
Outlaws of Alkenstar
You'll also have the 3rd module of Outlaws of Alkenstar here soon! I was thrilled to see a mini-path featuring the city of Alkenstar, starting with module Punks in a Powderkeg written by our very own Vanessa Hoskins! Yay! We saw the Spellscar explored in Scott D. Young's Cradle of Quarz. And now in this final volume The Smoking Gun, Cole Kronewitter is taking us to a fancy ball for an action-packed heist before the heroes save the city from literally being blown apart! If you wanted a bit of black powder or some gearhead works in your adventures, play or pick these up for some inspiration!
Anjali Bhimani
Next, you might know Anjali Bhimani from various sources like Overwatch's Symmetra, Critical Role appearance like UnDeadwood or Exandria Unlimited miniseries (both original run and Kymal), or numerous other acting gigs. What I adore beside the power she brings to her roles is her great spirit and attitude, which got me following her on Twitter. I'm excited to get her book once the delays on printing and shipping make that possible too. If you're watching Ms. Marvel (and you better be), you might also recognize her as one of the IlluminAunties!
We're back, Los Angeles!

Reuniting with my Booper-in-crime @carolinaravassa next weekend at @AnimeExpo for signings & shenanigans! Join us Fri 7/1
& Sat 7/2 12:45-3 , & join us on Sat night for a screening of her film #MorgansMask at 6:30 pm! #symmetra #rampart #msmarvel pic.twitter.com/mPVBkcRJn1

— Anjali Bhimani (@sweeetanj) June 21, 2022
Zombie Feast!
We know Outlaws of Alkenstar ends this month. What starts next month, the first full month of summer? Well we're headed to the farms of Geb in Blood Lords with the first module Zombie Feast! I'm very pleased the adventure paths and Lost Omens books are taking us to places we've rarely seen in published adventures, let alone full paths. Geb's populace are primarily the undead and certainly the farm will have most of its workers be zombies by the name of that title. We can expect the Player's Guide any day now and I'm sure it'll reference creating characters with the Book of the Dead! The Hell's Vengeance path was all about evil characters working for the Chelish (boo hiss) and Blood Lords looks to encourage a more undead-allowing flexible morality, neutral or at least open minded good. A Hallowed Necromancer would certainly take umbrage with what's going on, but oh what an idea that could be as a necromancer in Geb who doesn't make undead but can be a champion for the living minority. I've more thoughts of what all is possible with Book of the Dead in my article on that tomb, I mean tome!
Exandria Unlimited: Calamity
Now I mentioned Critical Role earlier when speaking of the extremely talented Anjali Bhimani, but some of the core cast and a few new faces have REALLY brought the house (world?) down with Exandria Unlimited: Calamity. Even if you don't play 5E, even if you don't watch Critical Role, I suggest you watch this 4 part miniseries as Brennan Lee Mulligan (College Humor, Dimension20) takes us all on an emotional prequel tour of the city of Avalir right as the Calamity, a time of cataclysmic doom, begins. Joining him are original cast members Marisha Ray an elven wizardress of renown, Travis Willingham an Eisfuura detective, and Sam Riegel a changeling of personality and Herald of the city. Aabria Iyengar – who DMed the original Exandria Unlimited last summer – plays a wizard architecting for the future. Luis Carazo, whom I'd seen playing Nines Rodriguez for LA By NIght, is a paladin with the best of intentions. And Lou Wilson, also of Dimension20, has a draconic sorcerer who built himself a career around securing resources, especially gold. All are wonderful, with exciting and heartbreaking stories. It was an exhilarating watch right from the beginning, set during the world's Age of Arcanum, i.e. age of magic. It really gave me Chrono Trigger Kingdom of Zeal vibes. I know Matt Mercer is a fan of that game, so maybe he drew some inspiration there. Gives an idea of high level games, running a game in one city, or how to explore a prequel series.
Lost Omens: Travel Guide
Coming in August is the Lost Omens: Travel Guide with contributions by many authors including our own Dustin Knight and Jessica Redekop. As I've said numerous times I love the Age of Lost Omens and the lore, world building we've seen since Pathfinder 2E came out. My group is very roleplay focused and thus knowing the world, presenting the various cultures with all their amazing richness and diversity is important to me. This new book is an exploration and literal travel guide of culture, food, music, art… The game I'm running has my group exploring and touring so it'll be perfect. However, I think it'll also be useful for character creation. Know your character's history and culture and be able to express it while roleplaying them. You know I'll be digging heavily into Nidalese information. It's Inner Sea focused so I guess if I want one of these on Arcadia, I'll have to ask…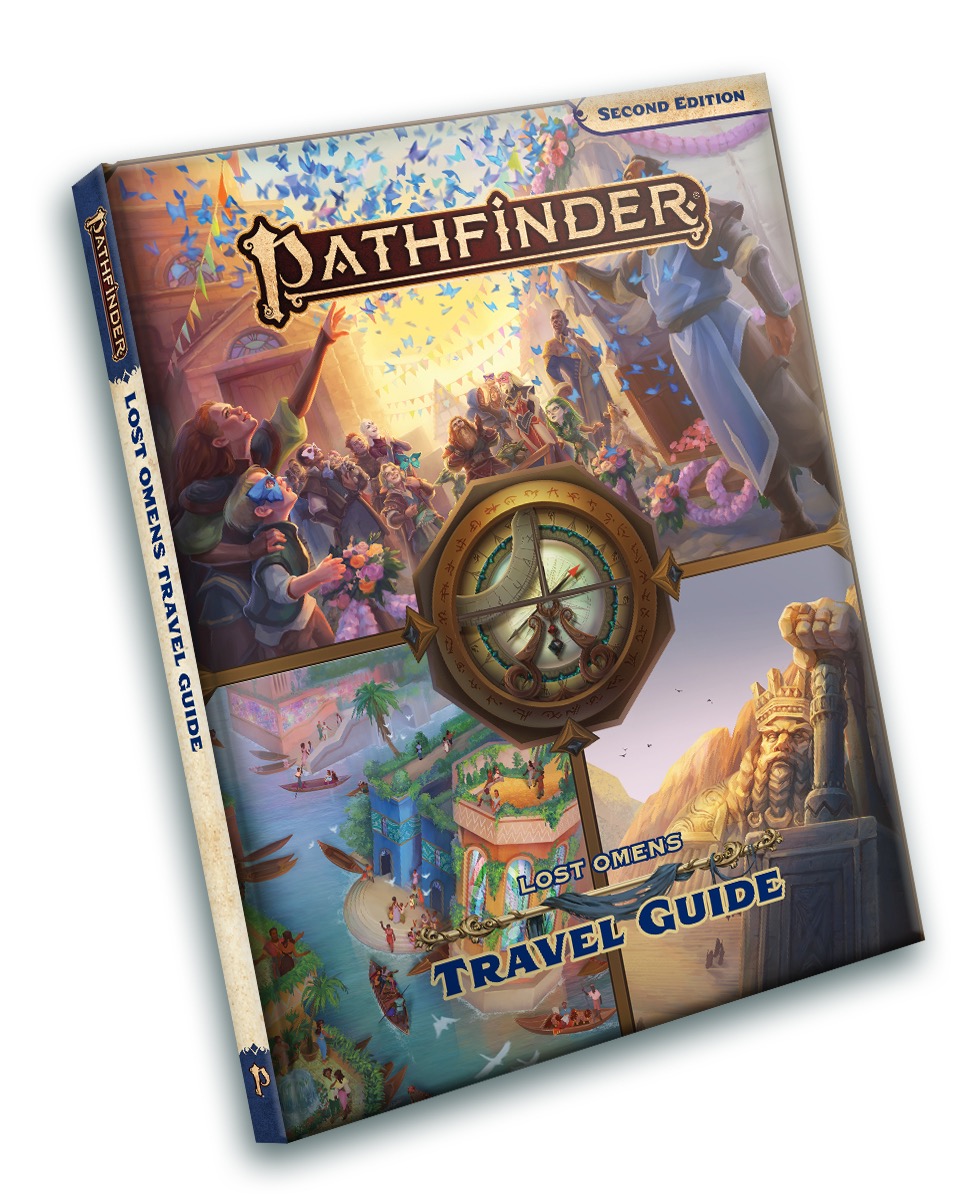 Luis Loza
Yeah! Luis Loza! See what I did there? A masterful transition if I may so, and I did. Luis is one of our two charming hosts here at Know Direction, our GM for Valiant, Developer for Paizo, and just a swell overall gentleman! I first had the pleasure of meeting Luis at PAX Unplugged 2019 and I'm so glad I did before the world shut down. Luis is inventive, unassuming, humble, and friendly which is enough for me to celebrate him, but his wit and humor make for an ever engaging personality. I've really enjoyed seeing him bring a bit of Arcadia to life for us in Valiant, let alone stepping up to host with Vanessa here. He surprises me with clever turns in our game while also encouraging some really love roleplaying moments. It's no wonder I love his work for the game, especially the Lost Omens line. Watch for more from him on his twitter and the Legend Lore series with Loren!
Dark Archive
I know I'm doing this out of chronological order as I talked about the Travel Guide already, but I had to save the Dark Archive for my last product to feature. It comes out in July, fulfilling on the playtest from last autumn for the Psychic and the Thaumaturge. The promise of fighting cryptids and gaining new abilities or learning of various cults active in the world will help build on the occult themes. I wonder if we'll learn anything about what's happening with the Esoteric Order of the Palatine Eye up in Ustalav? Remember we learned in Knights of Lastwall that the Order's gone silent on communication. More character options always draw my attention like the promise of new archetypes and the new oracle mystery, but it's the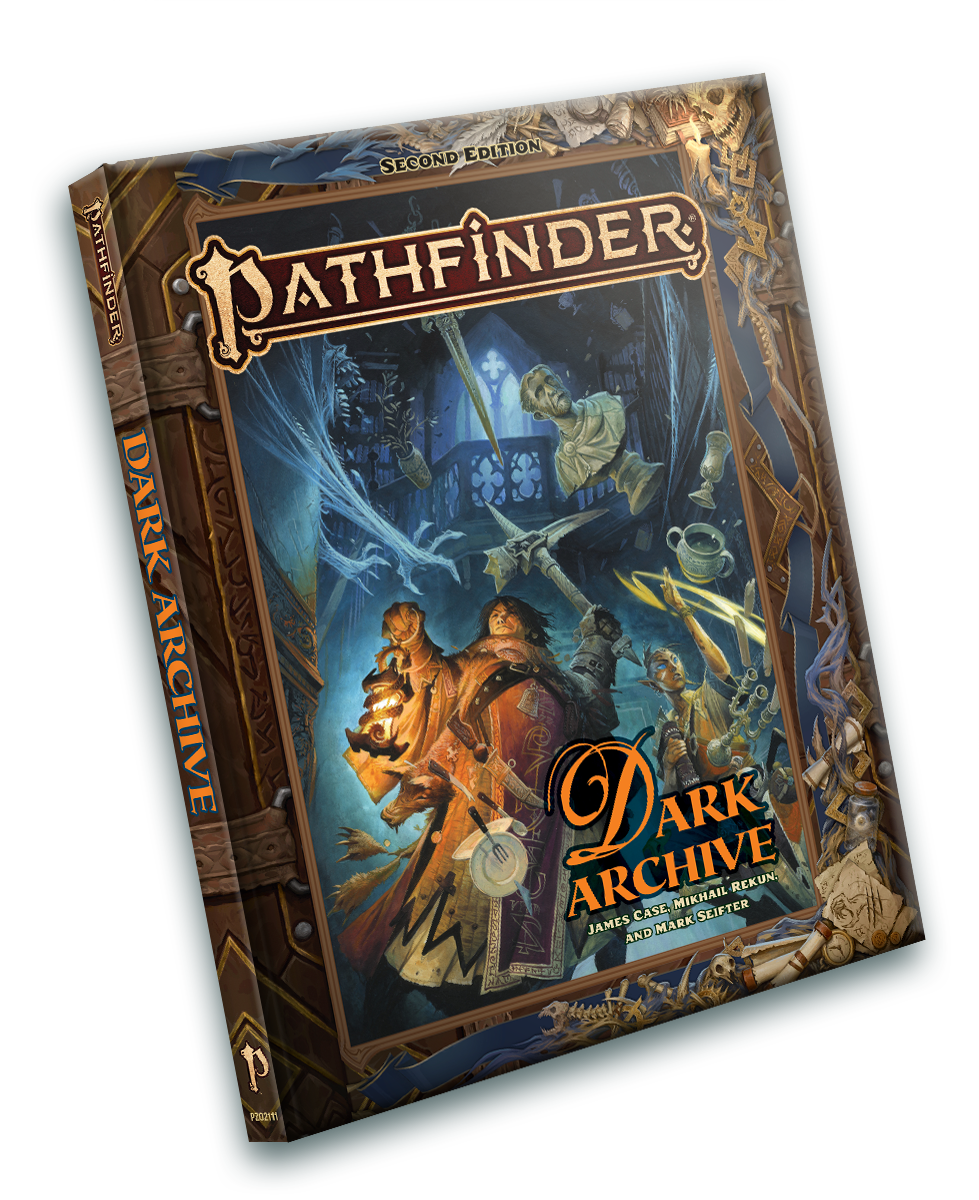 Brian Liberge
Finally, I need to talk about the amazing Brian Liberge! Brian was my MC for my first ever Monsterhearts 2 game at Virtual Horror Con back in 2020, as well as our exquisite MC for Gehenna Valley. They're involved in not only the gaming community but also the Boston Sisters of Perpetual Indulgence, giving me a chance to march with them at Providence PRIDE this past week. She joined me and a few others at PRIDE and it was a pleasure to have him there. I'll say Brian is a genuine, hard-working, caring, and creative individual so any chance you get to play in one of his games you should. Or watch it on Twitch. You can find them at conventions running and hosting games as part of Games on Demand and I remind you to invest in Brian's game of Ace Adventure and the Flying Royal Flush as well!
Awesome Sandwich, Right? 
Well thank you for joining me on this Exciting People and Products journey! I enjoyed this Cool People, Hot Products sandwich making. I really wanted to talk about the fun summer stuff coming out for Pathfinder but I had to really give celebration to some of the other awesome people out there right now with what the community is experiencing. I always say I suggest investing in whatever the topic is, and I certainly agree on these wonderful individuals. Of course, as I think we had to remind creators too, do what brings you joy and take care of yourself with the energy you have. The best leaders ensure they're in a good spot too and then you can share that energy out in the world, which is how I think we get these amazing Pathfinder 2E releases! So much goes into them and is given to us from an artistic perspective. Honestly if the only thing I do in this world is connect amazing people I've been privileged to meet then I feel much accomplished. Again, Happy PRIDE and thank you!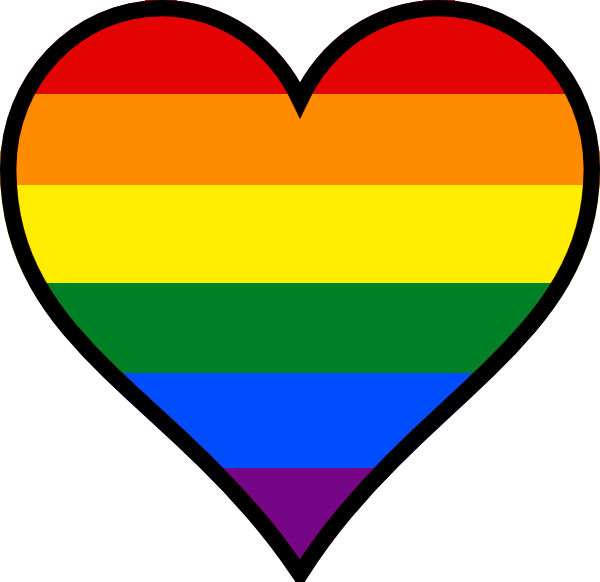 Investing In:
I wasn't quite sure what to name my article series when I first started but the idea of showcasing or discussing things that make me excited, that I find new and interesting, or maybe I'm otherwise passionate about seemed to fit with the idea of Investing In something like the Pathfinder 2E mechanic. To use some magic items you have to give that little bit of yourself, which helps make these things even better. I like the metaphor of the community growing and being strengthened in the same way!
I also want to hear what you're Investing In! Leave me a comment below about what games, modules, systems, products, people, live streams, etc you enjoy! You can also hit me up on social media as silentinfinity. I want to hear what excites you and what you're passionate about. There's so much wonderful content, people, groups (I could go on) in this community of ours that the more we invest in and share, the better it becomes!
Sources
Banner – Cool Hot, Creative Commons Attribution, redorangeyellowgreenbluepurple