I'm going back to PAX Unplugged!
Two years ago I started a great trip the best way I could have with a visit to Dog Might before I flew right from Michigan to Pennsylvania for my first PAX Unplugged, let alone first PAX in general. Little did I know it'd be my last convention for two years. COVID is still out there, so I'm glad PAX is requiring vaccination. I also have had my booster, so with masks packed I'm ready to get back to Philly! I'll be keeping to a smaller subset of people, minding the spacing, and eagerly getting into some games. I've gotten to do a lot of great gaming over the past couple years and I'm finally meeting up with some of those people I've seen every week, chatted with every day, but haven't yet met in person!
Starting Right with Dog Might

Speaking of Dog Might, they've got a few things going on right now! First they've got a 12 Days of Gift Card Giveaways contest you can enter without purchase. Second, they've got an Arts & Dragons charity stream on Sunday, December 12th sponsoring the Youth Arts Alliance over on Roll4Revelry! This is a 12 hour charity D&D livestream event! YAA provides healing centered arts workshops to young people across Michigan, and all donations will go towards ensuring that they can continue to develop and implement workshops for those who need them most. There's raffles for a Dog Might screen (look below!) and Player Pads, as well as ways to use your donations to change the course of the game! Be sure to check them out on the last day of the con, perhaps when flying or heading home!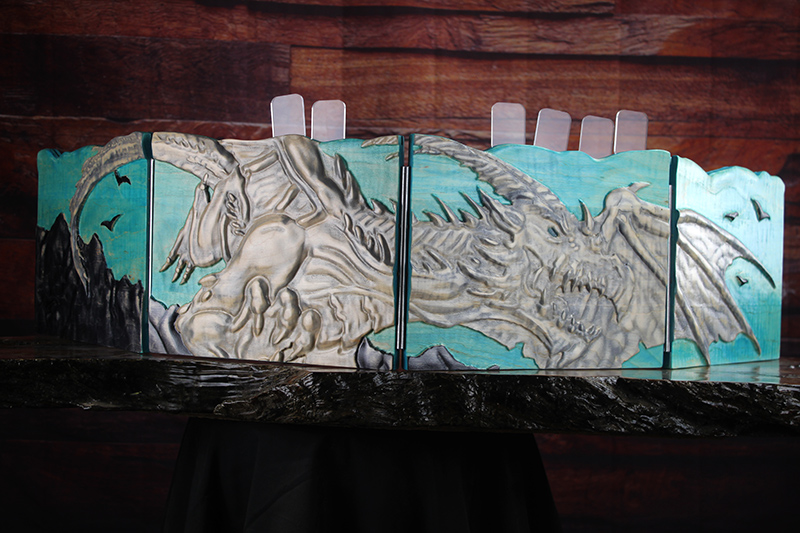 So Many Games
PAX is actually where I met Gehenna Gaming as they were running games, including Vampire V5. They're back for more as well as Alien, Call of Cthulhu, and some D&D 5E in a horror vein! My friend Dan from Order of the Amber Die and I played a Vampire game with some very dangerous pancakes, let me tell you. Dan will be at PAX again too! He's even running some MASKS and Root for Games on Demand, with a full schedule you can review and find times for here, though note it is subject to change so verify at room 111AB). They have a slew of options to choose from including Dungeon World, Monster of the Week, and Ace Adventure from the brilliant mind of Brian, our amazing Gehenna Valley MC for Monsterhearts!

Charm Person Games will be there too! Stephanie will be GMing for Gehenna while Natalie is running Wanderhome for Games on Demand. Natalie will also be running their new game Sapphic Space Pirates!  "Sapphic Space Pirates is a game about the warm bonds that form between women who love other women while stuck in fragile spaceships moving through the cold void. It's about the moments between the action, where you find comfort in each other. It's also a game about the monstrous women of greek mythology–or maybe that's a metaphor. Maybe the void and the ship are metaphors, too. The queerness is not a metaphor."4 Amazing! I've had conversations before with friends about the difficulties at times of forming friendships with other men (no matter the sexuality) as a gay man. Exploring that (in this case with women) through the metaphor of spaceships and mythology sounds like a glorious space ride!
I'll be sure to see other former Gehenna Valley castmates Kae and Ayde, who's also running games. I haven't seen Karee from Critical Hit Cookies in so long! Thank you for all the sweetness through those lonely months! Stephen from Roll for Combat will be there. Voting just opened for RPG Superstar! And of course some Know Direction community members like Perram and myself will be in attendance. The real difficulty will be getting in a game with everyone. Like my new friends over at Carrion Comfort Studios who are running games for Gehenna Gaming! Wes specifically has a nice little infographic for you.
Reminder that while we are not streaming this week, our founder and creative director Wes will be at #PAXUnplugged this weekend running games for Gehenna Gaming. Go say hi and pick up a sticker and button! pic.twitter.com/J4q0IgCZ9N

— Carrion Comfort Studios is Invading #PaxUnplugged (@ComfortCarrion) December 8, 2021
We Provide…
One game I really want to try is the Leverage game, originally created by Cam Banks for Margaret Weis Productions! Yes, Margaret Weis of Dragonlance fame! Games on Demand is running it and it's not easy to find anymore. I'm a huge Leverage fan and just finished the Leverage Redemption season finale. You can watch for free online through IMDB tv and Amazon via that link. If you're not familiar with the original show it's about a group of former criminals who come together to go after corrupt businesses, politicians, and more. The story is great but the characters are what truly get you because the casting of these shows is just excellent. I'd really like to be the Grifter (con person so to speak).
Thank You
Also before I fly out for the convention, I wanted to give a special shout out to GM, voice actress, and writer Dana Ebert also known as Dungeon Mistress Dana. In my article last time, I wrote about why I'm loving the Grand Bazaar. Dana gave us Material Changes and the absolutely amazing Mistress Clavela, who helps people not only look their best but brings truth of form to match their spirit. Since my article the players in my Expedition Coalition game ventured into the bazaar and were thrilled to meet Mistress Clavela. I channeled some combination of Charlize Theron and Michelle Pfeiffer as she set about an alliance of aid with the heroes, who were not only kind but eager to help her continue her business and solidify her alliance to their growing organization. The players loved the shop, loved who she is and what she does for people. They, like me, very much enjoy the roleplaying opportunities of Pathfinder and the Lost Omens line and I'm so very, very thankful to what creators like Dana have brought to it. The forthcoming – soon to ship – Monsters of Myth has contributions from Dana as well! And I just got my PDF (Krampus!) so I'm very excited to read through it!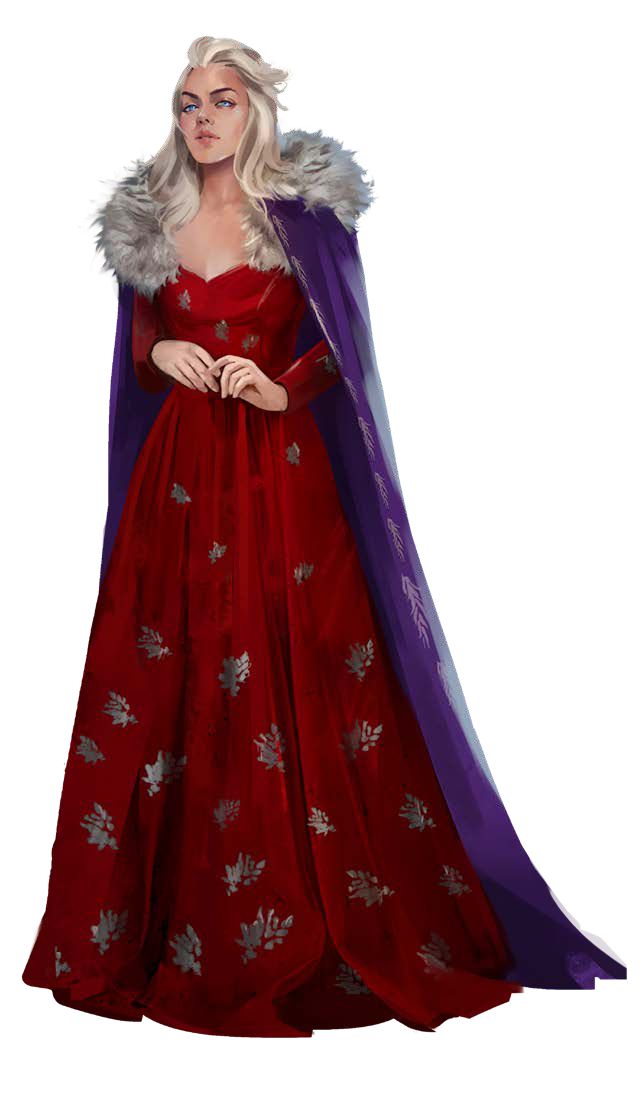 So thank you to all who have been there with me, with us these past two years!  Maybe this convention is a little less to me about playing games and a lot more of seeing some old and new friends. I think people are always where we should be investing our time and energy, especially those we love, near and dear to us, even when they're far apart! What better way to do so than through gaming! That's what this community is all about, especially when I can be teasing them with Pathfinder Lost Omens ideas…
Happy PAX to all those attending! Be safe, be happy, and be healthy!
Investing In:
I wasn't quite sure what to name my article series when I first started but the idea of showcasing or discussing things that make me excited, that I find new and interesting, or maybe I'm otherwise passionate about seemed to fit with the idea of Investing In something like the Pathfinder 2E mechanic. To use some magic items you have to give that little bit of yourself, which helps make these things even better. I like the metaphor of the community growing and being strengthened in the same way!
I also want to hear what you're Investing In! Leave me a comment below about what games, modules, systems, products, people, live streams, etc you enjoy! You can also hit me up on social media as silentinfinity. I want to hear what excites you and what you're passionate about. There's so much wonderful content, people, groups (I could go on) in this community of ours that the more we invest in and share, the better it becomes!
Sources
Banner – PAX Unplugged logo, PAX Unplugged, Penny Arcade
Logos for

Dog Might Games

,

Youth Arts Alliance

, and

Roll4Revelry

Dog Might screen for YAA fundraising

, Dog Might

Logos for

Gehenna Gaming

,

Games on Demand

, and

Charm Person Games

Description of Sapphic Space Pirates, Charm Person Games
Sapphic Space Pirate game info, Games on Demand

Leverage Roleplaying Game,

Margaret Weis Productions

Mistress Clavela,

Pathfinder Lost Omens: The Grand Bazaar

,

Paizo