You may recall that last year, shortly after the pandemic had us isolating at home, I attended Virtual Horror Con a convention of modern horror, gothic fantasy, and mature gaming. I'd met the folks at Gehenna Gaming at Pax Unplugged and was really happy to find some gaming to do while franky a little depressed and bored at home. I planned to watch a few seminars, a few actual plays, and even play a few games like Vampire: the Masquerade V5 and Monster Hearts 2! Little did I know what trying Monster Hearts 2 would lead to: playing Donovan in Gehenna Valley!
But even more than that I met some amazing people like Brian Liberge, Kae, and Stephanie Allen of Charm Person Games (I met Ayde and Natalie Pudam later!) while Virtual Horror Con raised $7300 for the Covid-19 Solitary Response Fund! These are memories of love for me now seeing such amazing talent from the industry and playing fun horror games with creativity and respect for one another.

That love for horror is back and I'm so very excited!  In order to learn more and get some inside information I sat down with Mark Q Anderson of the High Council, VP of Marketing and also one of the Co-Founders!
Rob: Thanks Mark for indulging my questions! The High Council was clearly excited to announce VHC 2021, teasing it during one stream. What was it that made you eager to do so?
Mark: Virtual Horror Con 2021 has been a big part of our internal conversations since mid 2020. Once we finally got started with the planning stages of making the second VHC a reality we were excited to share it with the world. Plus there were a lot of rumors going around about when the next one was going to happen, so this was our way of letting our immediate community and closest followers know first before anyone else.
R: I personally saw my year and life changed because of VHC 2020, meeting people like Brian Liberge, Kae, and Stephanie Allen – part of my future cast of MonsterHearts 2. Considering the pandemic and the changes we had to adapt to as part of the last year, how do you feel Gehenna Gaming and this convention can impact the community?
M: Your story is exactly what drives Gehenna Gaming to do what we do. Giving people truly unique and enriching gaming experiences that grab hold and make positive things happen in their lives. It's been wonderful watching you and the rest of the Honeybuns every Monday night Monsterhearts 2. The first Virtual Horror Con connected so many people together and helped us continue on our mission to entertain players with unforgettable gaming experiences, educate TTRPG fans with new and interesting games, and empower brands and creators in the industry. 
R: What games can we expect to be able to play and see featured during VHC 2021?
M: There are a lot of exciting actual plays we have planned with some amazing people from the TTRPG community joining to play. This year will have a lot more Vampire: The Masquerade, along with KULT, Onyx Path Publishing's "They Came From…" games, Warhammer, and more! Plus the finale of our Chronicles of Darkness Contagion Chronicles Saga ran by our very own Nick Francia.
Attendees will also get a chance to play MANY other game lines throughout the entire weekend run by a crew of expert Gamemasters. Who will be using resources to enrich these tabletop games thanks to DriveThruRPG and Astral Tabletop.
R: Tell me more about VHC 2021's charities Black Girls CODE and Blind Cat Rescue & Sanctuary please.
M: Black Girls CODE is a wonderful non-profit organization dedicated to the betterment of local communities through education and empowerment of Black girls and young women. They use workshops and afterschool programs to educate girls from underrepresented communities all about programming and teach them how to code.
Blind Cat Rescue & Sanctuary is a North Carolina based non-profit dedicated to giving quality of life and care for cats, specifically those cats who are blind and have tested positive for feline AIDS or Leukemia. In North Carolina if a cat is sick, injured or blind it may be euthanized in animal control facilities, and the Blind Cat Rescue & Sanctuary aims to save these adorable kitties' lives.

R: Why did you choose these charities?
M: Due to the events over the past year, we felt it was important to focus our charity efforts for this year's Virtual Horror Con. Now more than ever it is important that we all make a difference not just globally, but also in the local communities. This year we are raising money for these two non-profit organizations via direct donations by viewers of the panels and actual plays, along with a portion of the proceeds from ticket sales.
We chose Black Girls CODE because of the amazing work they have done to enhance so many people's lives through the empowerment of young black women. We are excited to do our part to help in this initiative, especially since the TTRPG community is enhanced by so many inspiring people of color in the tabletop RPG industry.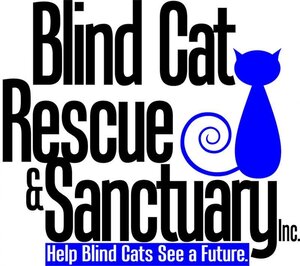 The reason we chose Blind Cat Rescue & Sanctuary is simple. We love cats, and our feline fur babies have been emotionally supporting a lot of people throughout the pandemic. Streams and conference calls everywhere are blessed by a furry tail, a demanding "meow," or even the mischievous sound of a cat knocking over something off the counter from the other room. Blind Cat Rescue & Sanctuary does so much work to improve the quality of life for so many cats like they have been improving the emotional quality of ours for so long.
R: Any surprises ahead for those attending VHC 2021?
M: We shall see… But in all seriousness we are all looking forward to a smooth convention with a little something for everyone. We're excited to be bringing some euro time zone friendly actual plays, along with an Italian V5 game!
R: Gehenna Gaming has been heavily involved in various online conventions besides their own this past year, including Onyx Path Con. What are some things you've learned that you're bringing to VHC 2021?
M: The most valuable thing Gehenna Gaming is bringing to Virtual Horror Con 2021 is improved processes for organizing a convention like this. Between the way in which we are organizing people and the tools to enhance the experience. Additionally, we wanted to put ourselves in the position to be paying the GMs who will be running virtual non streamed games. Players will feel good to know that when they buy a ticket to play in a TTRPG session that money will go toward paying their expert Gamemaster for a high quality game.
R: I'm a big fan of your consent form and commitment to session 0, safety tools, and communication in game to provide the best mature, horror, and welcoming space possible. How will you bring that to your games and seminars during VHC 2021?
M: Consent and safety is pretty important when talking about horror. We make sure every GM is using our consent forms in every game. With some of these games, mature concepts and sensitive themes are right around the corner, so we want everyone at our tables to not only feel like they are in good hands but also maximize the amount of fun they can all have at the same time.
R: And what new things can we expect during VHC 2021?
M: While Virtual Horror Con 2021 is powered by Gehenna Gaming, it is also supported by Carrion Comfort Studios. Who has been great in allowing us to use their twitch channel for the event. Between Gehenna Gaming's Twitch, YouTube, and Carrion Comfort's Twitch there are three channels for attendees to experience the panels and actual plays during Virtual Horror Con!
This year we are also including a series of workshops targeted towards people within the tabletop gaming industry, or those in the TTRPG community who are interested in breaking into The Biz. Think of them as masterclass sessions in streaming, game development, professional GMing, etc. Professionals within the industry sharing what they learned. These are a little different than panels as the audience is more intimate and the focus is to learn from the experts.
R: And for those wondering: where can they find games and seminars from last year's VHC?
M: Oh good question! Subscribe to our YouTube and find an entire playlist filled with every panel and actual play from last year's Virtual Horror Con. You can find it here: https://www.youtube.com/gehennagaming
There's a lot to look forward to at VHC 2021! I know we'll see V5, Monster Hearts, Kult: Divinity Lost, They Came From Beneath the Sea, and more! Maybe some D&D 5th Edition? While I'm a Critical Role fan I've never played any 5th Edition. Gehenna Gaming did help write a certain scenario for a warlock centric game, so maybe we'll get lucky… I'd be sure to check that out as the warlock is by far my favorite class ever since it was created for 3rd Edition! I really appreciate being able to try out new games especially from the lesser known game lines or indie industry, which Virtual Horror Con will be sure to feature!  Watch https://www.virtualhorrorcon.com/ for the schedule to be released and follow Gehenna Gaming on twitter to stay up to date with all their news and events!
Thank you to Mark for talking with me! I'm looking forward to #VHC2021 and I encourage you to invest in it too!
Investing In:
I wasn't quite sure what to name my article series when I first started but the idea of showcasing or discussing things that make me excited, that I find new and interesting, or maybe I'm otherwise passionate about seemed to fit with the idea of Investing In something like the Pathfinder 2E mechanic. To use some magic items you have to give that little bit of yourself, which helps make these things even better. I like the metaphor of the community growing and being strengthened in the same way!
I also want to hear what you're Investing In! Leave me a comment below about what games, modules, systems, products, people, live streams, etc you enjoy! You can also hit me up on social media as silentinfinity. I want to hear what excites you and what you're passionate about. There's so much wonderful content, people, groups (I could go on) in this community of ours that the more we invest in and share, the better it becomes!
Sources
Banner – Virtual Horror Con 2021, Gehenna Gaming