During the Adventure Path Q&A seminar, The Strange Aeons Adventure Path was announced! This will follow the Hell's Vengeance AP and will be available August, 2016.
This will be a very Lovecraftian themed AP. Focusing on the Old gods.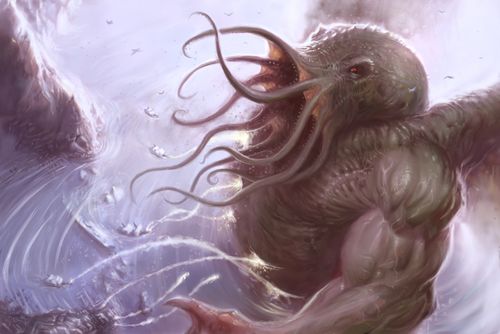 Will have amnesiac players.
Will involve a lot of travel.
Dreamlands may be explored, meeting famous authors of books, such as the necronomicon, etc…
Back matter will have a lot of lovecraftian details.
Will explore new continents in Golarion!
Live Updates
Insanity will be a feature.
Will be a Pathfinder Adventure, defeating monsters, etc. Not a Call of Cthuhlu Adventure where investigation is 90% of play.
Wes Schneider is confirmed to be writing the first volume!
Recordings
We have the seminar recorded and will be posting it soon after the convention.