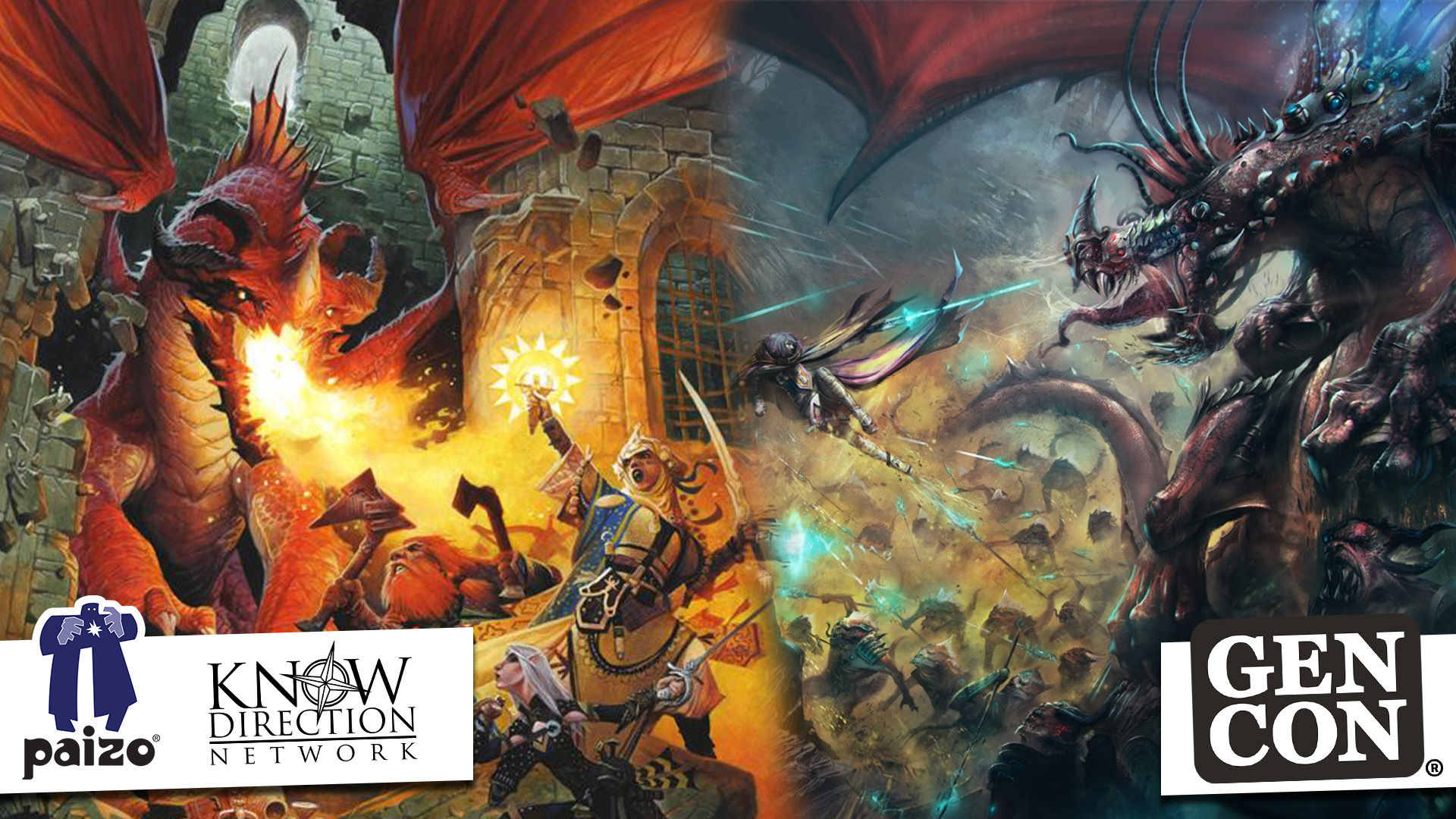 Welcome to the Know Direction podcast network's Gen Con 2019 seminar coverage. Below you will find links to all of our Gen Con 2019 Seminar Recordings. We would also like to thank Paizo for teaming up with us to bring you these seminars.
Note: In order to release these seminars in as timely a manner as possible, our seminar coverage is only lightly edited. There may be some NSFW language, and some audio might be harder to hear than others.
Setting Your Scene
Starfinder RPG Rules Q&A
Meet the Pathfinder Iconics
Pathfinder RPG Rules Q&A
Dungeon Design Dissection
Evolution of Golarion
Starfinder Adventure Path Q&A
Auntie Lisa's Story Hours
Future of Paizo Licensing
Diversity in Gaming
Designing Planets
Secrets of Starfinder's Pact Worlds
Pathfinder RPG Adventure Design Workshop
Writing for Pathfinder
Ask the Paizo GMs (Saturday)
Making Your First Pathfinder RPG Character (Saturday)
Pathfinder Adventure Path Q&A
Writing for Starfinder
Pathfinder Roleplaying Game Design Philosophy
Music & Ambiance
Pathfinder Adventure Card Game
Inside the Starfinder Beginner Box
Sponsor: Know Direction would like to thank our advertising sponsor, Roll for Combat, the Pathfinder and Starfinder actual play podcast.