Folks may be aware that I've been up to my interface plugs in cyberpunk and biopunk research recently. Monica and I are nearing the final stages of writing a technopunk sourcebook we plan to be our first self-published project. To get away from the distractions of our day jobs, social media, and really get some words written, we scheduled a weekend away at Ravenwood Castle in Hocking Hills, Ohio.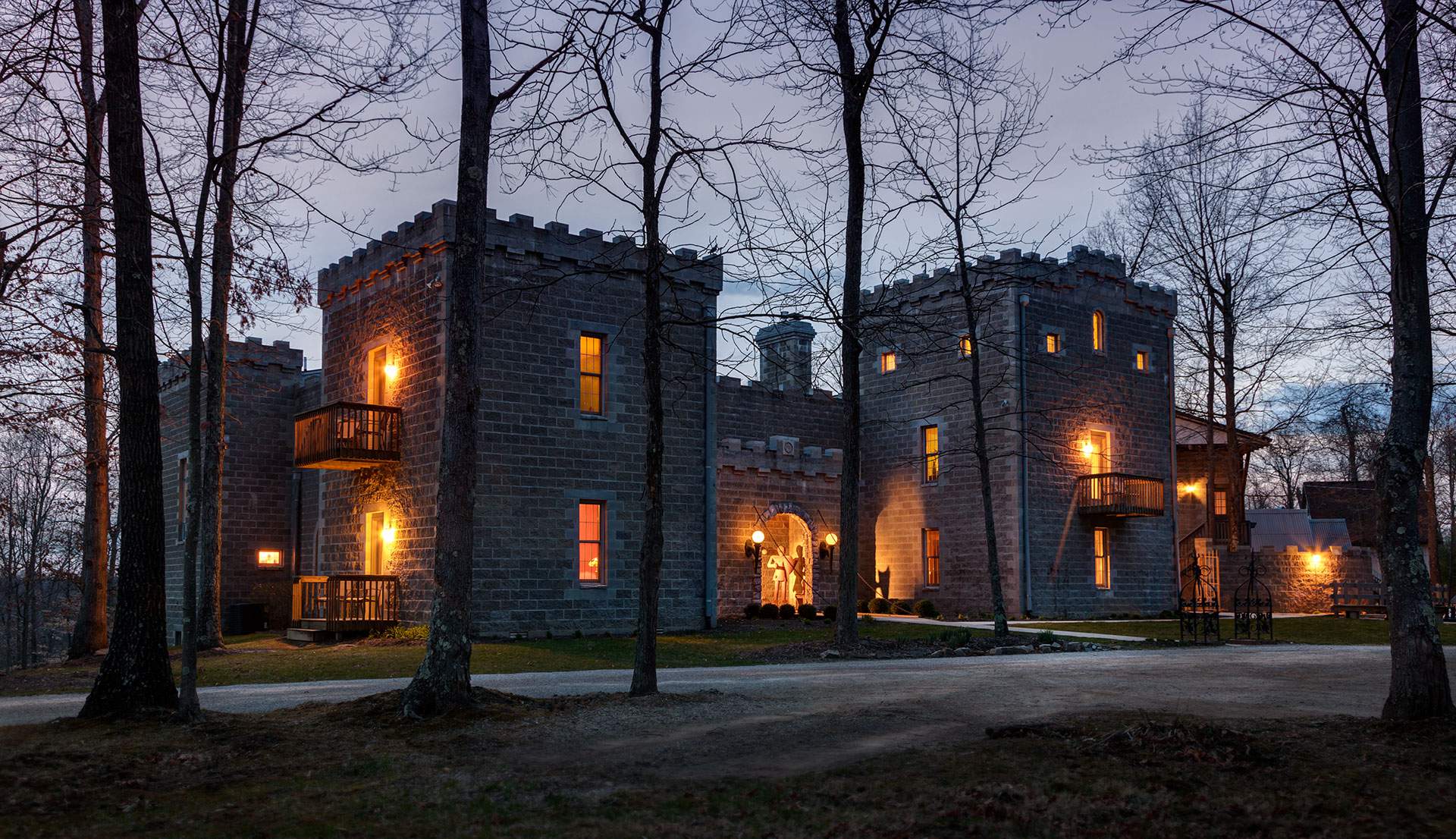 Ravenwood Castle is a delightful bed and breakfast in our region with a medieval theme that specifically reaches out and caters to gamers with several different activities and amenities like a well curated games library, onsite game conventions / events, even a room you can rent out to play your campaign finale in. On this particular trip however, we were only looking for quiet solitude and space to write. Our own personal Marlowe House writing retreat.
While it may be a little odd to think we were getting away from technology to write about technology but Monica and I are very familiar with Ravenwood Castle as we've been visisting every few years for the past (almost) 20 years. We knew that the isolation and relaxing atmosphere would be perfect for disconnecting from all the modern distractions. We checked in Thursday afternoon and stayed until just before lunch on Sunday. While we may not have hit every task on the to-do list we tackled some details and outlines we hadn't realized we needed until we really started working together.
Sometimes this is the sort of kick your creativity needs: a change of scenery and a momnet of seperation from the constant updates and demands of Discord, Facebook, or Twitter. The beauty of the area can't be undersold either, we didn't do any hiking this trip but the Hocking Hills region of Ohio is reknowned for its waterfalls and scenic trails. When we stepped outside our cottage at night we were far from the light polution of the city or suburbs and wonders of the night sky were readily visible. Nothing kindles my imagination like the beauty of nature.
The best part of the trip were the staff. Friendly and delightful folks, who take pandemic precautions seriously. Which is a big reason this was our second weekend away from home at the castle in the last 12 months and I'm already thinking about the next possible trip.