Share a Complete Character Chronicles guess to win a Beadle & Grimm's shirt!
As announced last week in Know Direction 236: Matthew Lillard and the Beadle & Grimm's Team, the Know Direction Network is giving away five (5) Beadle & Grimm's T-Shirts to raise awareness of their Beadle & Grimm's Complete Character Chronicles crowdfunding campaign currently on Kickstarter. All you have to do is let people know on social media which class you think gets the Complete Character Chronicles unlocked if the campaign reaches $140 000 USD.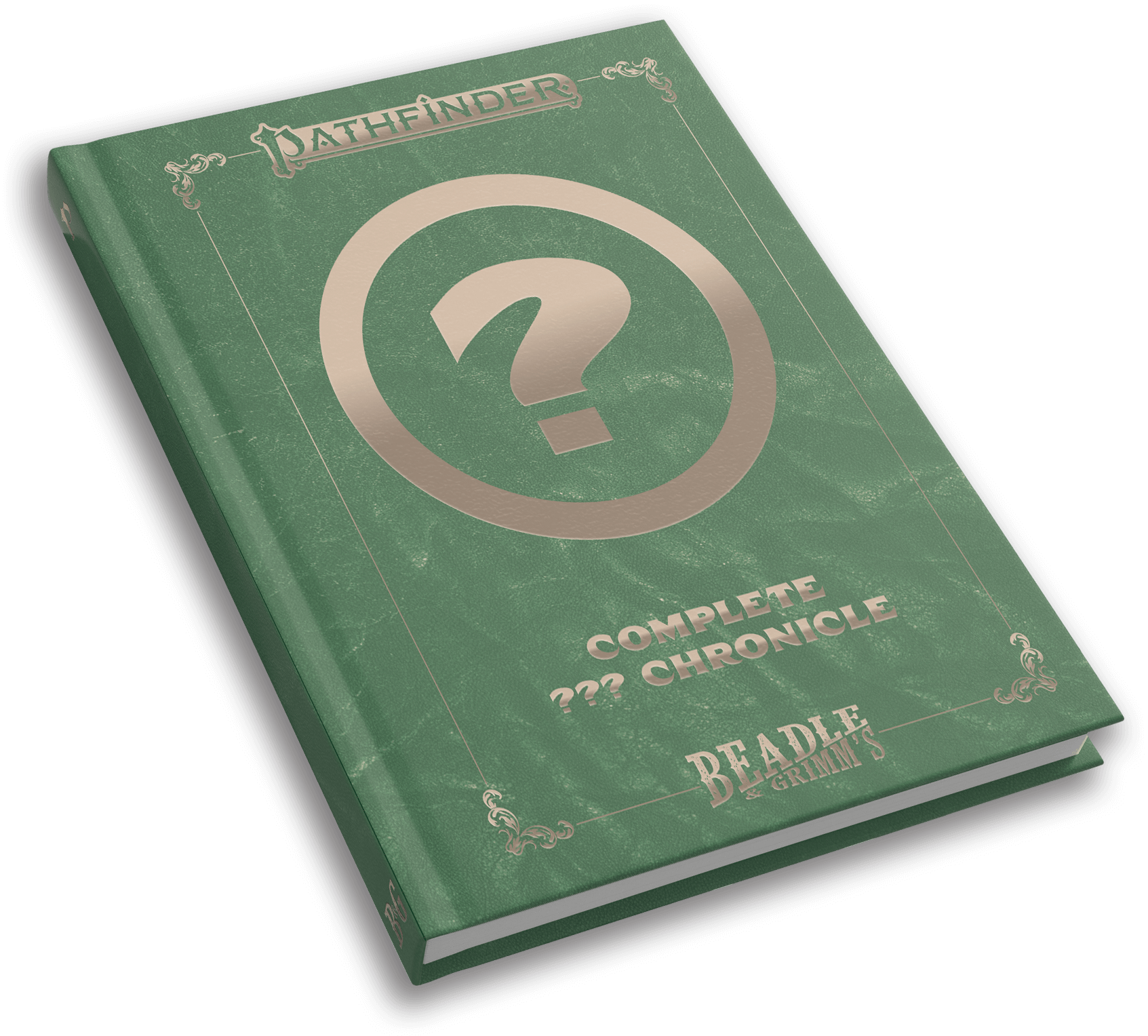 Heads up, B&G tell us the mock-up cover is not necessarily Mystery Class #2's colour. Feel free to guess barbarian, druid, ranger, or whichever of the Pathfinder 2e classes you feel are a green class, just don't read too much into the image.
Prizes
The winners get their choice of the three Beadle & Grimm's t-shirts seen here: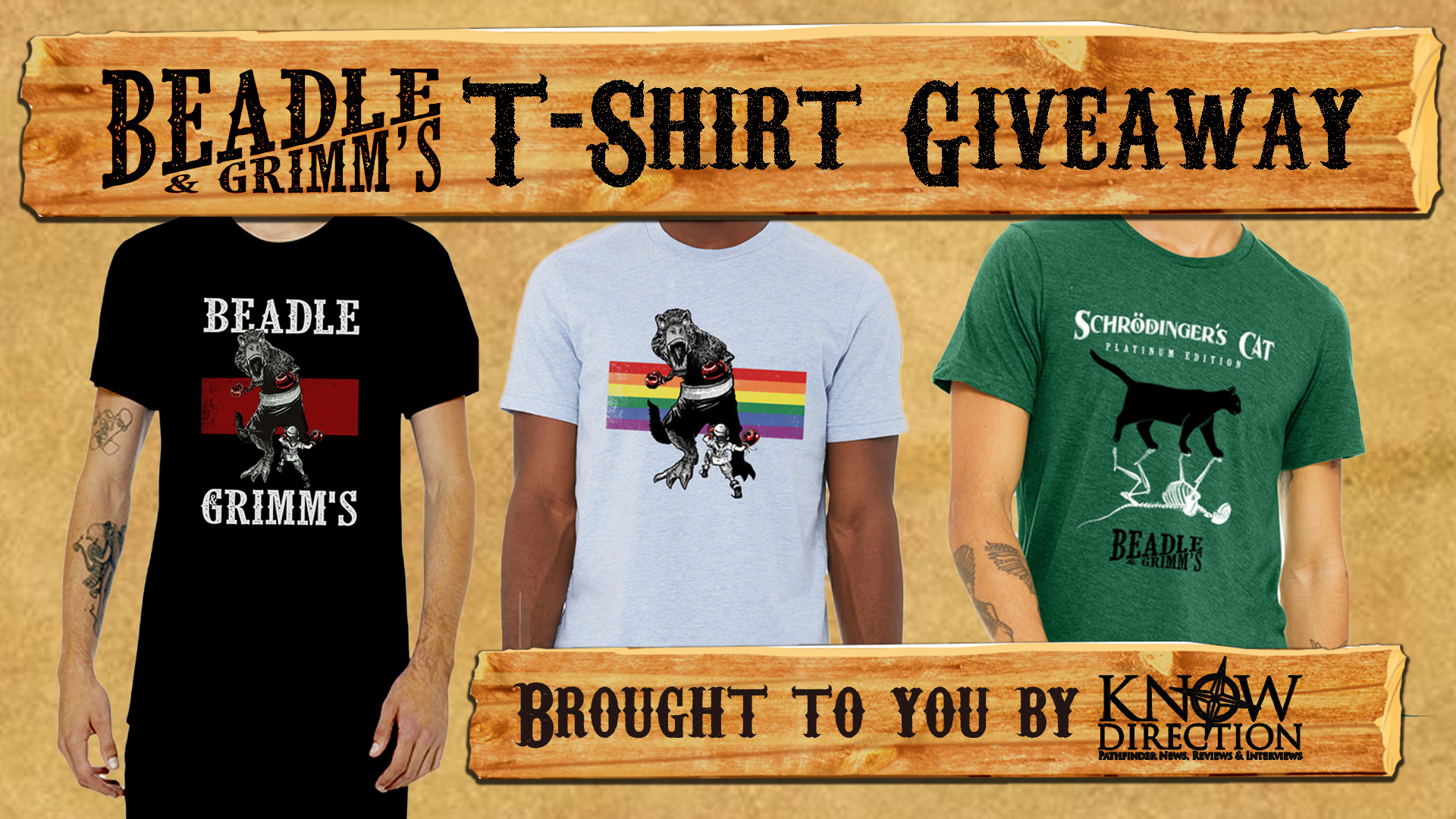 To Enter
For your chance to win a Beadle & Grimm's t-shirt (or to help support Beadle & Grimm's and Know Direction in a way that doesn't cost you any money):
Share the following in a post on Facebook, Twitter, or Instagram:

What class you think Complete Character Chronicle mystery book #2 covers 

Hashtag #CompleteCharacterChronicles  

This URL: https://www.kickstarter.com/projects/beadleandgrimms/beadle-and-grimms-complete-character-chronicles?ref=alu7tu

Every unique post equals (=) one (1) entry into the contest. Anyone who shares the post five (5) or more times during the contest window gets their total number of entries doubled.
Deadline is Thursday, November 19th, at 11:59pm Eastern.
Winners will be randomly drawn from participants who follow the above steps, and will be announced Monday, November 23rd.