Every week, Recall Knowledge recaps the Know Direction content of the past week, a preview of the Know Direction content of the week to come, and the director of operations, Ryan Costello, thoughts on the state of the network.
After two weeks of Guest Blogger Takeover, the Know Direction Network returns to routine this week.
I want to thank our talented and generous 2020 Guest Bloggers for their amazing contributions these past two weeks. Chris A Jackson, Karee Vogrin, Jessica Catalan, Chris L Kimball, Jason Lillis, Christen N Sowards, Stan!, Nicolas Logue, Aaron Shanks, Darran Caldemeyer, Jaym Gates, Benjamin Loomes, Mike Selinker, and "Sheppi" TS Rodriguez. I enjoyed working with each of them and reading the amazing articles they contributed.
After last year's inaugural Guest Blogger Takeover, a couple of our guests, Dustin Knight and Rob Pontious, turned into Know Direction staff members. Coincidentally, the Know Direction Network is growing again. The new network members did not participate in this year's Takeover, although one will be familiar to fans of Geek Together.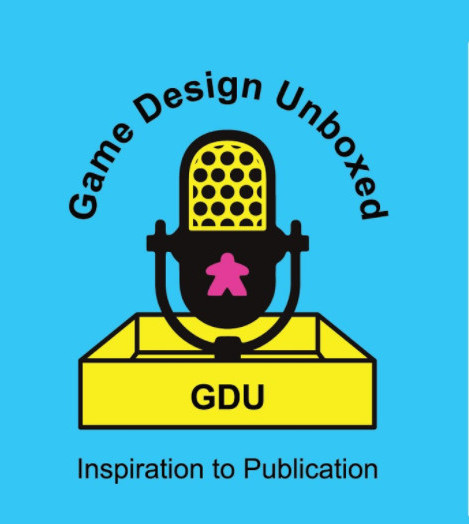 Introducing Game Design Unboxed, from heretofore friend of the network Danielle Reynolds, the first board game focused podcast to the network. Every episode, co-hosts Danielle, Denice, and Ben Moy speak with published board game designers about the journey their game took from inspiration to publication. All three hosts live in the Chicago area and are in the board game hobby and industry.
Episode Zero of Game Design Unboxed debuts this Saturday, October 24th, and airs every other Saturday. This continues the Know Direction Network's desire to expand horizontally rather than vertically. As a network, we cover topics of interest to fans of Paizo's RPGs, which includes gamers of multiple stripes. There are a lot of board game fans on Know Direction's staff and in our fandom. We hope you'll enjoy Game Design Unboxed's interviews, which provide insight into board game design similar to how Know Direction and Know Direction: Beyond provide insight into the design of Pathfinder and Starfinder.
Speaking of Know Direction content, here's what you can look forward to this week from the Know Direction Network:
Preview of October 19th to October 24th
This week is Block 2 of our 2-block schedule.
Monday, October 19th
A few notes about this week's article:
There's no recap. Like the two Guest Blogger Takeover editions of Recall Knowledge, this is all editorial and preview. I expect next week will see the return of the recap.
The title does not include the dates. Again, this is a hold over from the last two weeks. Haven't decided which version of the title I like better.
Tuesday, October 20th
Podcast
Digital Divination with John and Ron
Article
Burst of Insight by Andrew Marlowe
Wednesday, October 21st
Twitch
Know Direction 235 Live – Pathfinder Society – The Book, The Organized Play Program, The Lifestyle
With Paizo's Organized Play Lead Developer Linda Zayas-Palmer and cosplayer and novice Pathfinder player Meagan Kelly.
You might look at that title and those guests and think "wha?" We'll be reviewing Lost Omens – Pathfinder Society Guide in the second segment of the show. For the first segment, Perram and I are more like moderators as Linda helps cosplayer Meg The Dweeb, who is new to Pathfinder, understand the expansive world of PFS.
Article
Phantasmal Killer by Crystal Frasier
Thursday, October 22nd
Podcast
Know Direction 235– Pathfinder Society – The Book, The Organized Play Program, The Lifestyle
Article
Something Creates – An Adventure by Andrew Sturtevant
Friday, October 23rd
Podcast
Article

Saturday, October 24th
Podcast
Game Design Unboxed 000 – Meet Us
Meet Danielle, Denice, and Ben Moy in the debut episode of Game Design Unboxed.
Now you know,
Ryan Costello