PaizoCon is a highlight of the year for us, but this past weekend was a particularly important one for the Know Direction Network. As a result of a partnership with Paizo, we were given the keys to the Paizo Twitch stream and the use of their equipment, bringing our PaizoCon coverage to a new level, with live video that will be archived in our YouTube channel for years to come.
In case the KD staff involved made it look effortless, let me assure you it was not. I want to take a moment to spotlight the efforts of the KD staffers who made the live stream possible.
Perram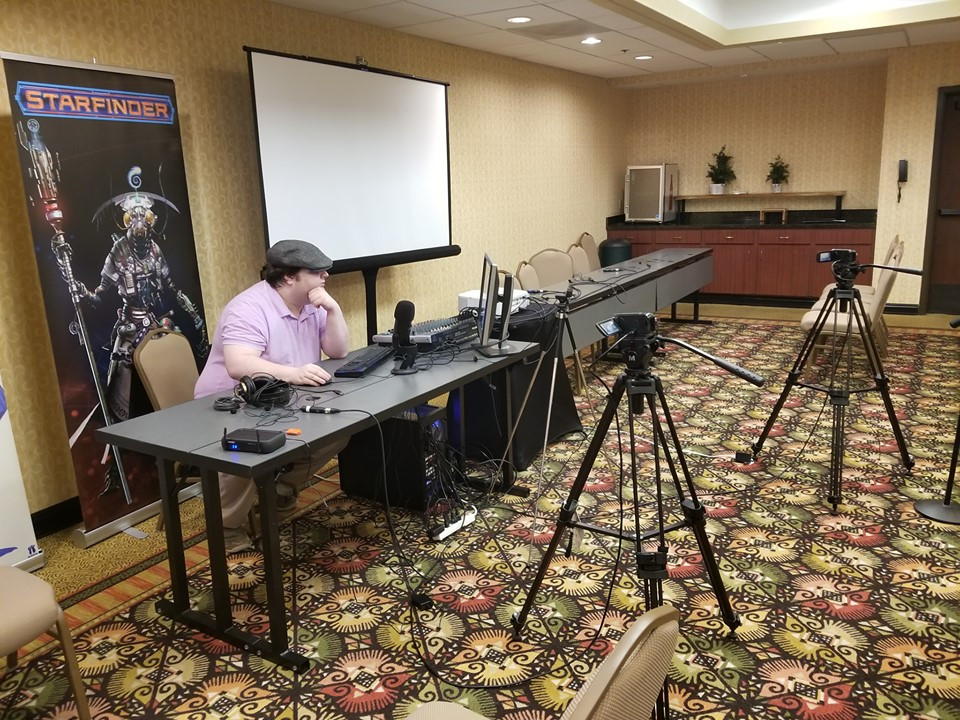 Compare all previous PaizoCon coverage to this year. Every leap and bound beyond a recorder on a table was 100% arranged by Perram. He coordinated with Paizo's PR Rep Dan Tharpe for the live stream at GenCon2018, and set it up again for PaizoCon 2019. When Dan unexpectedly left Paizo shortly after setting the PaizoCon deal in motion but before its execution, Perram was left as the only person between Know Direction and Paizo who knew every detail of the arrangement and doubled his efforts to make it happen.
Beyond his behind the scenes efforts, Perram was running the camera, on camera. He coordinated the tech side of the stream for its entirety, appearing on camera between panels with no script or outline, and often no one to talk to. He faced this challenge without wavering, addressing live requests on the fly and not letting any fires start.
The Know Direction Network has increased in exposure, status, and professionalism over its decade of existence, these past few years in particular, and that is all a reflection of Perram's initiative and efforts. He continues to elevate who we are and what we are capable of.
Alex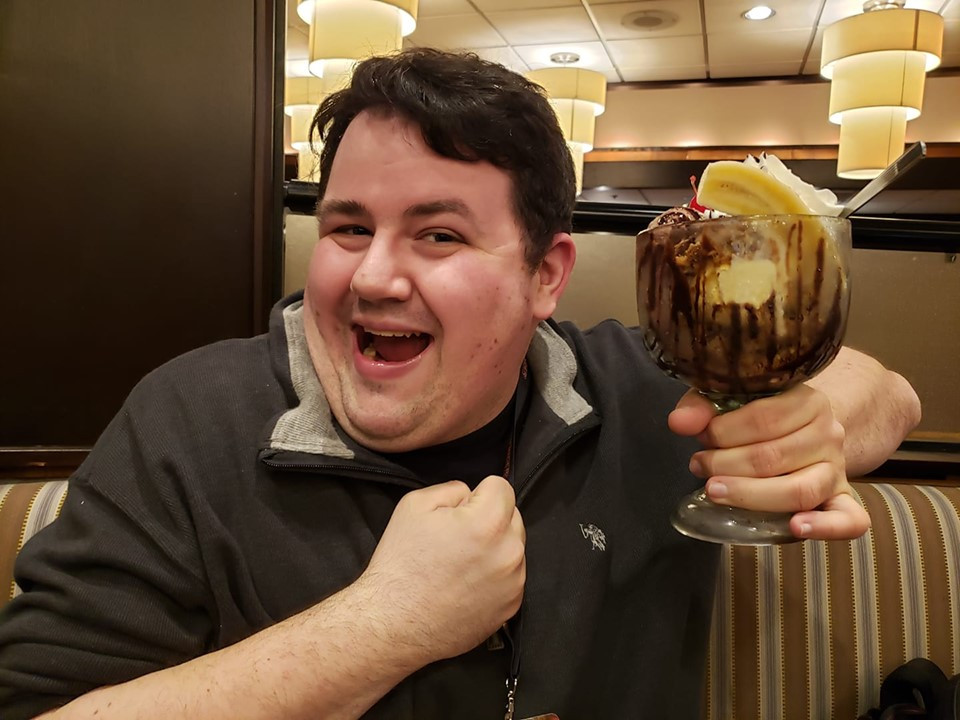 The longest standing member of the network after Perram and myself sacrificed his entire PaizoCon in the name of keeping Perram sane. As a freelancer, publisher, and fan of Pathfinder's products, giving up the rare opportunities to network and game that PaizoCon provides was a huge sacrifice on Alex's part. Everything Perram accomplished was largely because Alex was there for him. This includes Alex managing the stream with only an on-the-job crash course on how.
Vanessa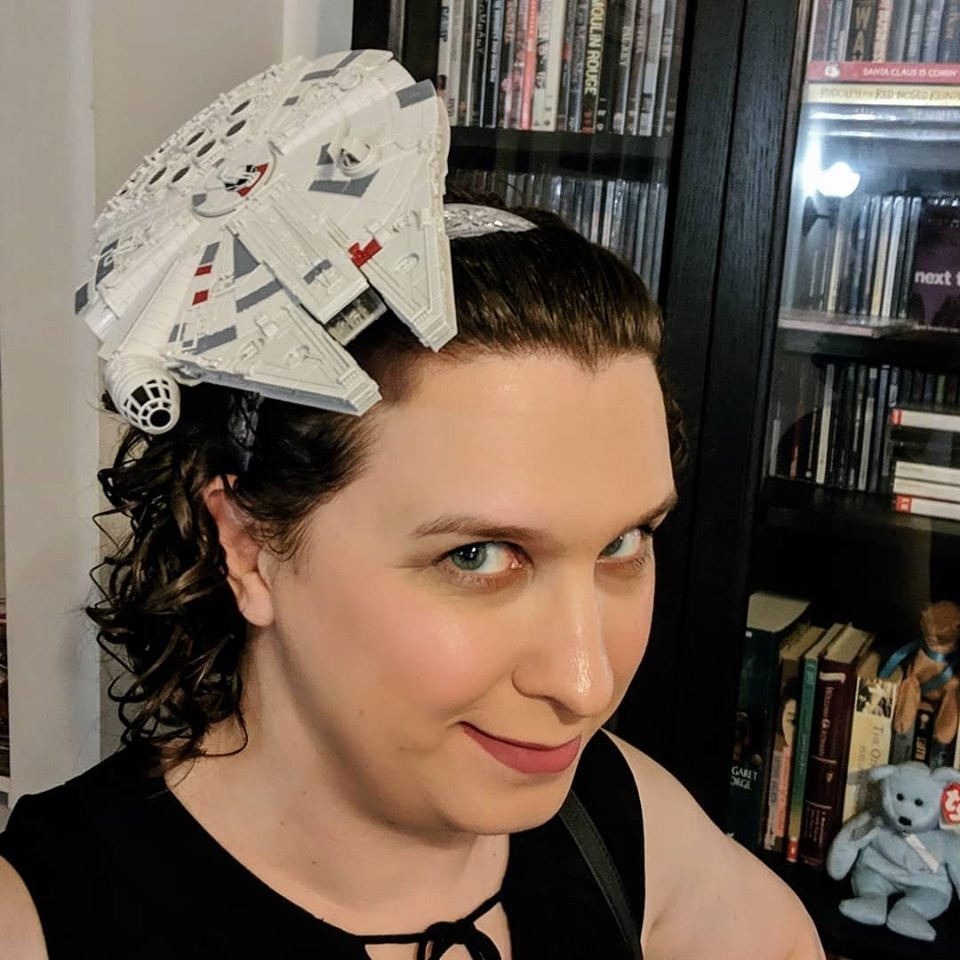 One of the network's newest members quickly established herself as reliable and a talented asset. She charmed on stream, and gave a voice to PaizoCon's e-attendees with questions. She was also a techpert on hand to help Perram with emergencies. Additionally, the network was elevated by our  association with such an important member of the community and prolific freelancer. In addition to my thanks, I'd like to congratulate her on the announcement of her first Adventure Path volume, Starfinder 29, The Cradle Infestation (The Threefold Conspiracy Part 5).
Randal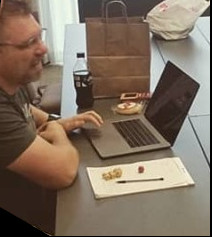 My personal assistant (whom I need to take way more pictures of, apparently). At first it seemed like I might not need an assistant for the audio recording, and he didn't even try to take advantage of that to get in more games or have more fun. Instead, he kept finding new ways to elevate the audio recording, saving me time not only on site but in the editing bay after the fact. Furthermore, he was on hand for every setup and tear down, using his combination muscles and computer knowledge to speed up what could have been the slowest part of the process.
On the cusp of the recording of Know Direction's milestone 200th episode, I hope everyone who has ever enjoyed our content, in particular our con coverage, takes a moment to thank the staff members who have helped make that content possible.
-Ryan.